It's been a long time coming, but Shopify has FINALLY announced their GA4 Native Integration.
Similar to what we saw with BigCommerce, not all ecommerce events are included in the GA4 Native Integration. At least not yet.
Shopify lists only 7 GA4 events as "automatically tracked":
page_view
search
view_item
add_to_cart
begin_checkout
add_payment_info
purchase
In reality, a lot more tracks than just these 7 events. For example, enhanced ecommerce events like file_download, and scroll also track. Automatic events like click and session_start also track. It looks like anything in the standard GA4 Configuration is covered. (Note: Shopify lists search as an event, but the event is actually view_search_results in GA4.)
Many ecommerce events that are available in GA4 are missing. For example, there are no view_item_list, add_shipping_info, remove_from_cart, refund or view_promotion events. Hopefully Shopify will be able to roll these out prior to the sunsetting of Universal Analytics at the end of June 2023.
That said, for many, the ability to get the ecommerce events that are available now will be enough to get them started with GA4 migration. And, it's MUCH easier to set up with the native GA4 integration than it is using custom scripts to track ecommerce events.
There is one big caveat though. You MUST have the Google Channel installed in order for GA4 events to track. Without that, there is no datalayer to collect ecommerce events.
How to set up GA4 for Shopify:
Go to your GA4 Property and copy the GA4 Measurement ID under Property > Data Streams.

2. Head over to your Shopify Admin to Online Store > Preferences.

3. In the Google Analytics Section, click Manage pixel here.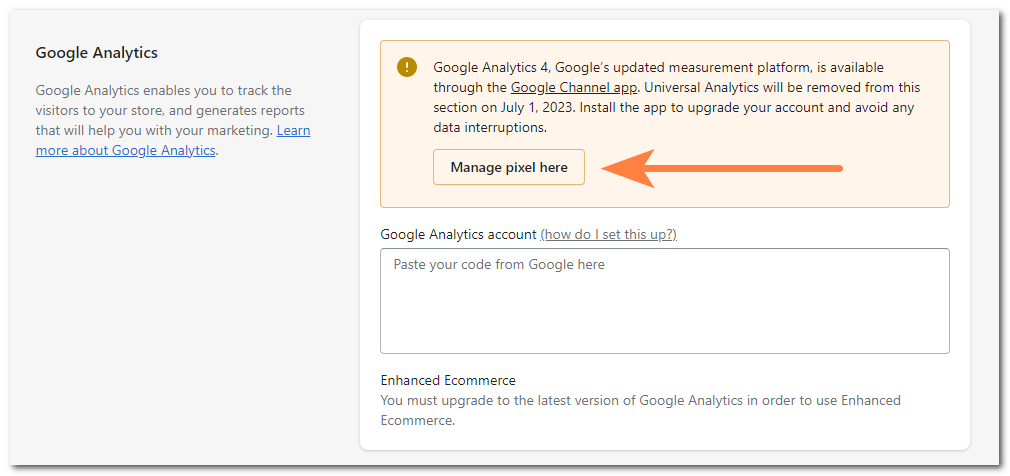 4. If you haven't installed the Google Channel, you will be prompted to do that. You MUST have Google Channel installed for the Shopify Native GA4 Integration to work.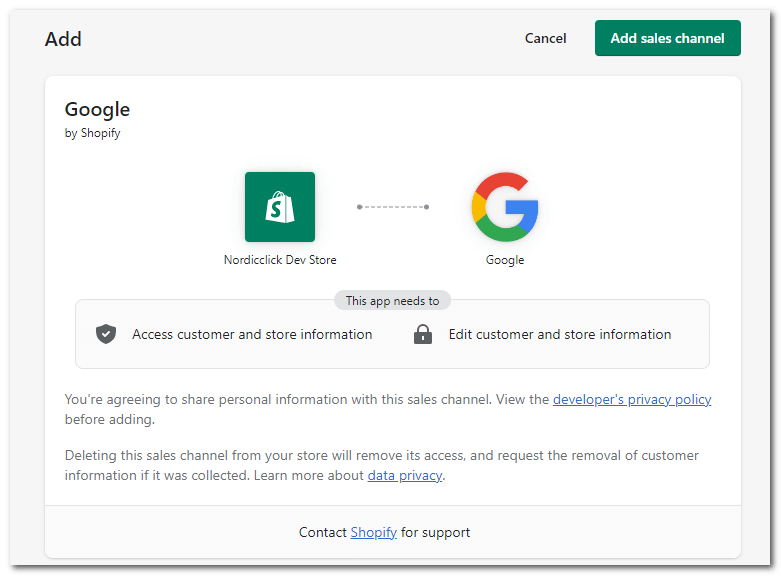 5. Click on Get Started.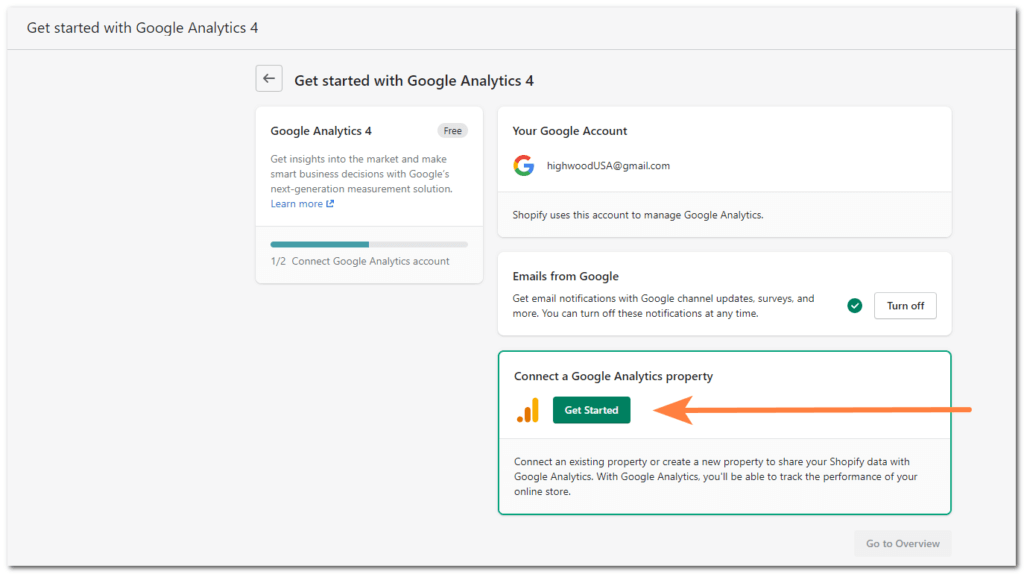 6. Choose the correct GA4 Account from the dropdown and click "connect".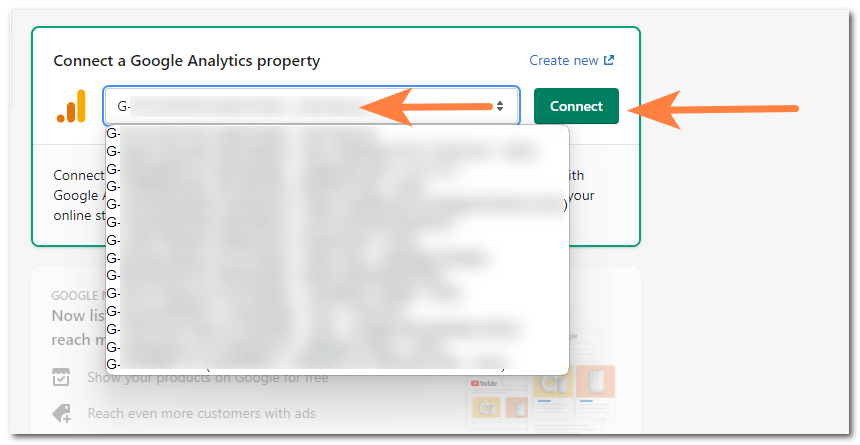 7. Once it's set up, it will look like this, but with your GA4 info.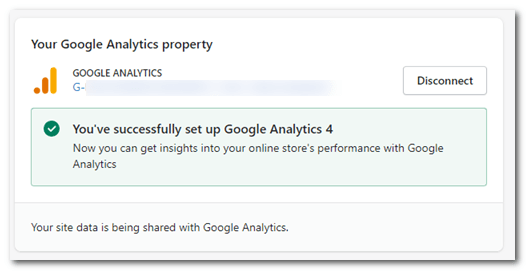 8. If you have previously set up ecommerce tracking using custom scripts, you will need to remove any custom scripts put in place previously and update/pause/remove any GTM tags for GA4 configuration and ecommerce events. Otherwise, you'll double count.
If you have any questions or need assistance with GA4, check out our GA4 resource page here.